Mexican cuisine is a vibrant and tantalizing culinary journey that brings together a delightful blend of flavors, spices, and textures. Its rich history and diverse regional influences have resulted in a unique and beloved culinary tradition known for its boldness and complexity. From its famous tacos, enchiladas, and tamales to its exquisite desserts, Mexican food has an irresistible appeal that captivates taste buds and leaves a lasting impression.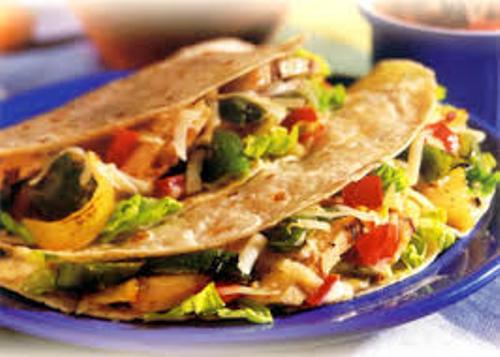 One cannot simply ignore the irresistible allure of Mexican food. A true Mexican food guide transports you to the bustling streets of Mexico, where the aromas of freshly made tortillas and sizzling meats fill the air. Each region within Mexico boasts its distinct flavors, influenced by indigenous ingredients and the fusion of Spanish, African, and other international culinary techniques.
As we explore the tantalizing world of Mexican cuisine, it is impossible to overlook the delectable array of Mexican desserts that have earned their rightful place in the hearts of food enthusiasts worldwide. From the velvety richness of tres leches cake to the crispy sweetness of churros dipped in cinnamon sugar, Mexican desserts are a celebration of indulgence and satisfaction.
So, join us on this gastronomic adventure as we delve deep into the delicious secrets of Mexican cuisine. Prepare to tantalize your taste buds and discover the culinary marvels that have made Mexican food a global sensation. In this informative guide, we will delve into the history, techniques, and ingredients that define the essence of Mexican food, along with uncovering the delightful world of Mexican desserts. Get ready to embark on a culinary journey like no other and experience the magic of Mexican cuisine firsthand.
Mexican Food Guide
Mexican cuisine is renowned worldwide for its bold flavors, vibrant colors, and unique blend of traditional indigenous ingredients with European influences. From street food to fine dining, there is something to satisfy every palate. This guide will take you on a culinary journey through the diverse and mouthwatering dishes that make up Mexican cuisine.
Tacos: One cannot talk about Mexican food without mentioning tacos. These versatile and beloved delights consist of a tortilla, usually made from corn, filled with a variety of ingredients such as savory meats, tangy salsas, and fresh cilantro. From the simplicity of a classic carne asada taco to the complex flavors of a cochinita pibil taco, there is a taco to suit every taste bud.

Guacamole: A true Mexican food staple, guacamole is a creamy and flavorful dip made from mashed avocados, lime juice, onions, tomatoes, and cilantro. It is the perfect companion to crunchy tortilla chips or as a topping for tacos and burritos. The rich and buttery texture of ripe avocados combined with the zesty citrus notes creates a harmonious flavor balance that is simply irresistible.

Enchiladas: Enchiladas are a comforting and hearty dish that can be found in nearly every corner of Mexico. They consist of rolled tortillas filled with various ingredients such as cheese, chicken, or beef, and then smothered in a flavorful sauce, typically made from tomatoes or chilies. Topped with melted cheese and garnished with fresh herbs, enchiladas are a true indulgence for any food lover.
Stay tuned for the next section of our guide, where we will explore the delicious world of Mexican desserts. Get ready to satisfy your sweet tooth with an array of delectable treats that will leave you craving more.
Mexican Desserts Guide
Mexican cuisine is not only known for its savory dishes but also for its mouthwatering desserts. In this Mexican Desserts Guide, we will take a delicious journey into the sweet side of Mexico. Get ready to indulge in the flavors and textures that make Mexican desserts truly exceptional.
Churros: One of the most iconic Mexican desserts, churros are deep-fried pastries that are crispy on the outside and soft on the inside. They are often sprinkled with cinnamon sugar and served with a side of rich chocolate sauce for dipping. The combination of the warm, sugary churros with the smooth and decadent chocolate sauce is simply irresistible.

Tres Leches Cake: Tres Leches Cake, or "three milks cake," is a moist and creamy delight. This sponge cake is soaked in a mixture of evaporated milk, condensed milk, and heavy cream, resulting in a luscious and melt-in-your-mouth texture. Topped with fluffy whipped cream and garnished with fresh berries, this dessert is a crowd-pleaser at festive celebrations.

Flan: Flan is a silky caramel custard that has been a favorite in Mexican cuisine for generations. This smooth dessert is made with eggs, milk, sugar, and vanilla, and topped with a caramel sauce that gives it a sweet and slightly bitter flavor. The combination of the creamy custard and delicate caramel creates a truly indulgent treat that is sure to satisfy any sweet tooth.
From the classic churros to the creamy Tres Leches Cake and the elegant Flan, Mexican desserts are a heavenly treat for those with a sweet tooth. Make sure to save room for these delightful indulgences after enjoying a mouthwatering Mexican meal.